Feb 23, 2021 08:10 AM Central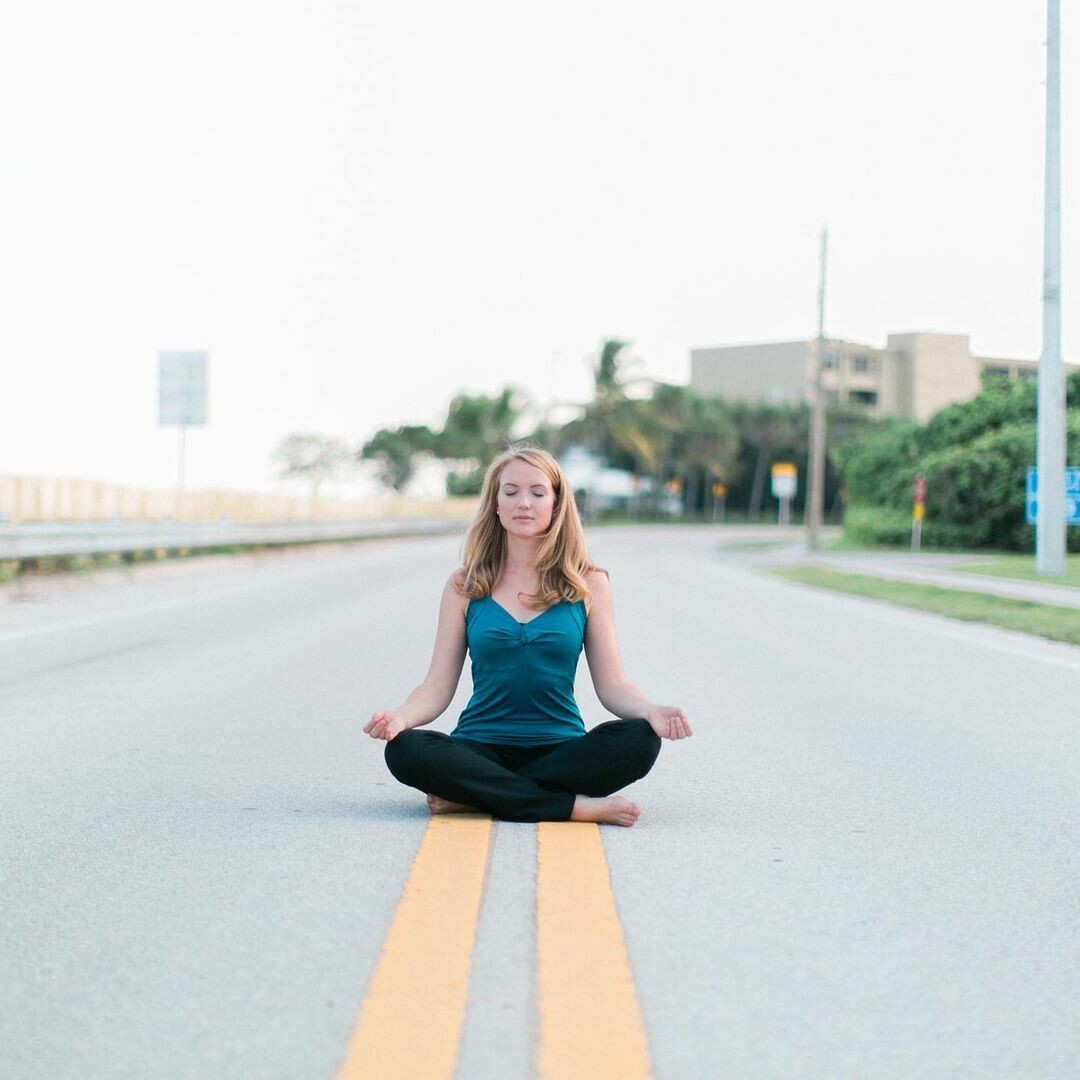 You will fail when starting your own business A LOT
Some people won't like your products, your business model or you
You'll make mistakes... a lot of them actually. Like being pushy in your messaging or sending out emails with broken links
In fact you'll screw up all the time
But you know what friend? All it means is that you are normal
When you accept that you are just like everyone else trying to do their best you accept it and won't fear it as much
It's so important to have a supportive community around you that picks you up and speaks live over you and your business in times of doubt
Don't have one? I got you! DM me I'll send you info about our wonderful community
In fact the faster you are willing to fail, the faster your business will grow
FAIL FASTER and don't care what anyone thinks
May 4, 2020 08:35 PM Central
It all started Thanksgiving afternoon (Nov 28th) with irregular contractions. I almost didn't believe that this was the REAL DEAL as I was having contractions for over a week on and off. My body weighted over 200 lbs, I was 40 weeks pregnant and so eager to meet this little bundle of joy. I just went on

with

my day not thinking much of it.
During the night the contractions got a little stronger and more regular. It

wasn't

until Friday morning

(Nov 29)

that I contacted my two midwives and doula and told them that I was in labor. As my contractions were still too far apart they said I should just rest and relax.
Friday around noon my doula Zeresh came over and my midwife Lauren came shortly after as my contractions started to get closer to each other. The baby, however, was still sitting really high. So, we did a lot of spinning baby exercises to move the baby down. We did inversions, squads, stretches, massages, walking - it was like a gym workout!
We were up all night - doing all the exercises.
Saturday morning (Nov 30th) Fadwah - another midwife from my birth team came to check on me. I couldn't believe it - the moment she showed up my labor stalled. Contractions slowed down.
We decided after all the workouts and being up all night it would be beneficial for everyone to rest and restore. Everyone went home and I was on my own.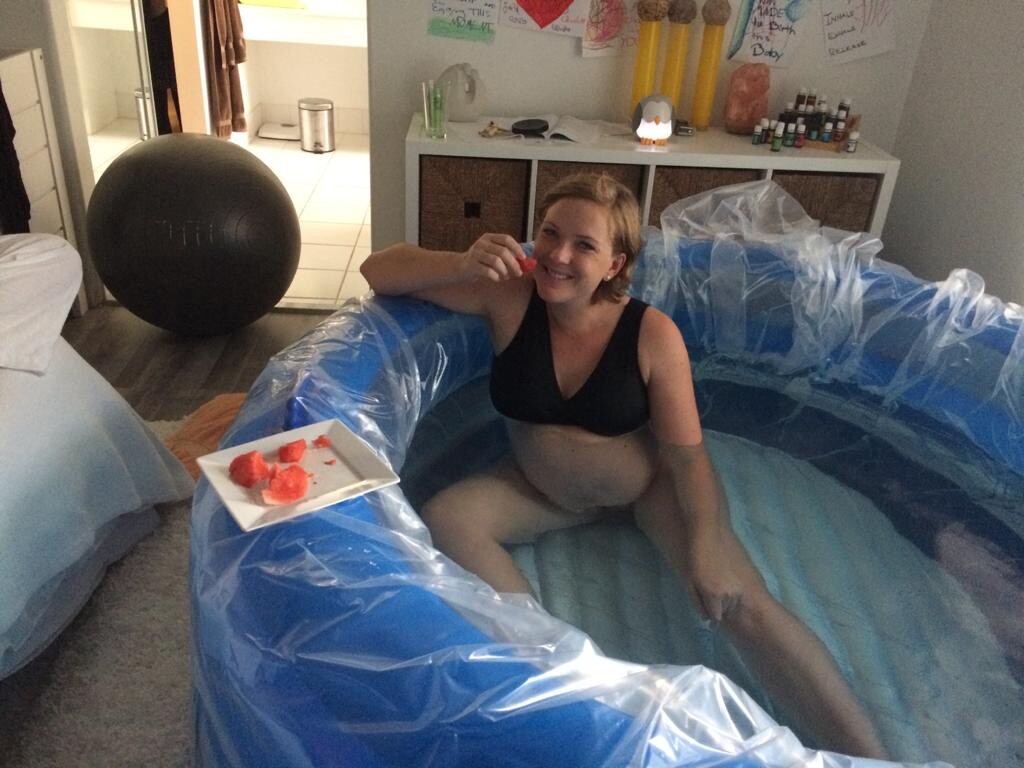 After eating a snack I wanted to lay down and sleep. In that moment my contractions started again. This time the pain was excruciating. I called

Zeresh

and she came over to support me after only getting 20 minutes of rest. I felt so sorry but I truly needed the support.
We did more exercises to help baby move down. Later in the afternoon, Lauren one of my midwifes came back. The contractions got stronger and more painful. It was an emotional roller coaster. I was tired, exhausted and ready to meet this baby, yet so uncertain on how much longer I could do this...I progressed slowly.
It become a mind game. I had to completely surrender to the pain and process. I had to stop holding back. (I have to admit I was so self conscious. I felt vulnerable. Afraid to be judged - all my insecurities came to light.) I opened up. Shared them with Zeresh (my doula) and started to surrender and trust the process more.
It was now Saturday evening and I was still only 7cm (after 2 days in labor). I was exhausted and tired and all I wanted was sleep.
So my birth team decided to help me recharge my batteries by giving me a hot epsom salt bath and a glass of wine. It was so soothing and I actually fell asleep. After about 40 minutes of rest, suddenly, I had a complete emotional melt down. (Little did I know I was in transition).
I honestly was so scared to get out of the water. I felt that I could not handle one more contraction. I was scared the process will last much longer. I felt as I could not do this anymore. I was so ready to give up.
After a few more contractions I told Marc I can no longer do this. I told him I wanted to go to the hospital. At that point all I wanted was an epidural to help me deal with the pain. We made a couple of phone calls to local hospitals because my midwives wanted to make sure I would be in good hands (they wanted doctors working in my best interest and that wouldn't cut me open unless it was an emergency which it wasn't). I packed my hospital bag.
During that time I was crying I felt like a failure and I was also really afraid of disappointing Marc, and my birth team. They all worked so hard for me and my dream birth and I was about to give up. I was crying and locked myself in the bathroom. The next contraction was so painful AND my water broke!!! All on it's own! It was a sign from the universe!
My midwife checked me again and now I was 10 cm. I asked Fadwah if we can get this baby into this world in the next five hours?! She said 100%.
I had the choice between my dream birth at home or giving up and going to the hospital risking a c-section. The answer was so clear. I was in transition and "my water breaking" was a clear sign that I was about to meet my baby.
My birth team gave me the confidence that I can 100% do this. The contractions became so painful that I could not do it on my own any longer - I needed Marc's support. Marc came with me in the tub and he was squeezing my hips tirelessly with every contraction. In between contractions I rested in his arms and fall asleep.
I will never forget what he's done for me in this moment. He gave me safety, security and the comfort I needed to birth this baby. I felt baby's head moving down.
We changed different positions in the tub. The head was moving down.
I pushed so hard to get baby out (I honestly did not care about tearing at all as all I wanted was this baby NOW).

"Try to enjoy the process" Fadwah said...I couldn't.
I wanted to speed up the process. We tried different positions in the tub, out of the tub and then in our bed.
A few more pushes and baby was out.
I had tears in my eyes I DID IT. I did it all on my own. I felt empowered and literally felt I could take over the world. I birthed this baby after 2 1/2 days of labor. I pulled him on my chest.
I cried, I smiled.. it was so surreal. Out of the sudden he was there! I tore badly as I pushed so hard to get him out.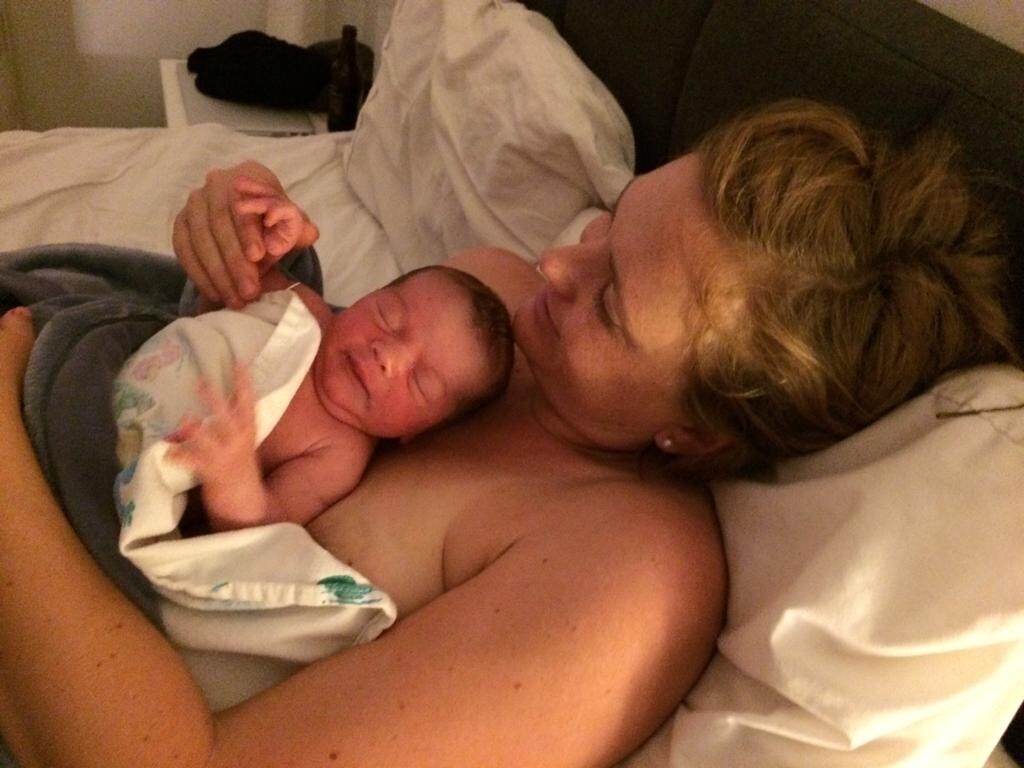 We never found out the gender beforehand..and it truly surprised us. We were so certain we would have another girl.
He was laying on my chest. I held him tight. The midwives handed me a drop of frankincense and I massaged it on the crown of his head. This birth story was truly magical and shed layers off me. Now I feel like the most empowered woman and that I can do anything I set my mind to.
I loved having all my essential oils during birth - this is what I used:
Start of labor: Gentle baby on ankles and hands

Proper Alignment, Courage: Valor - on feet and spine

Hot Flashes & Energy: Peppermint - on the back of neck

Transition: Basil - on belly & temples

Stress & Overwhelm: Gentle Baby, Stress Away, Peace & Calming - inhale

To Speed up labor: Clary Sage - on ankles

Pain: PanAway, CBD applied where needed

Fear: Forgiveness, Harmony, Valor - inhale